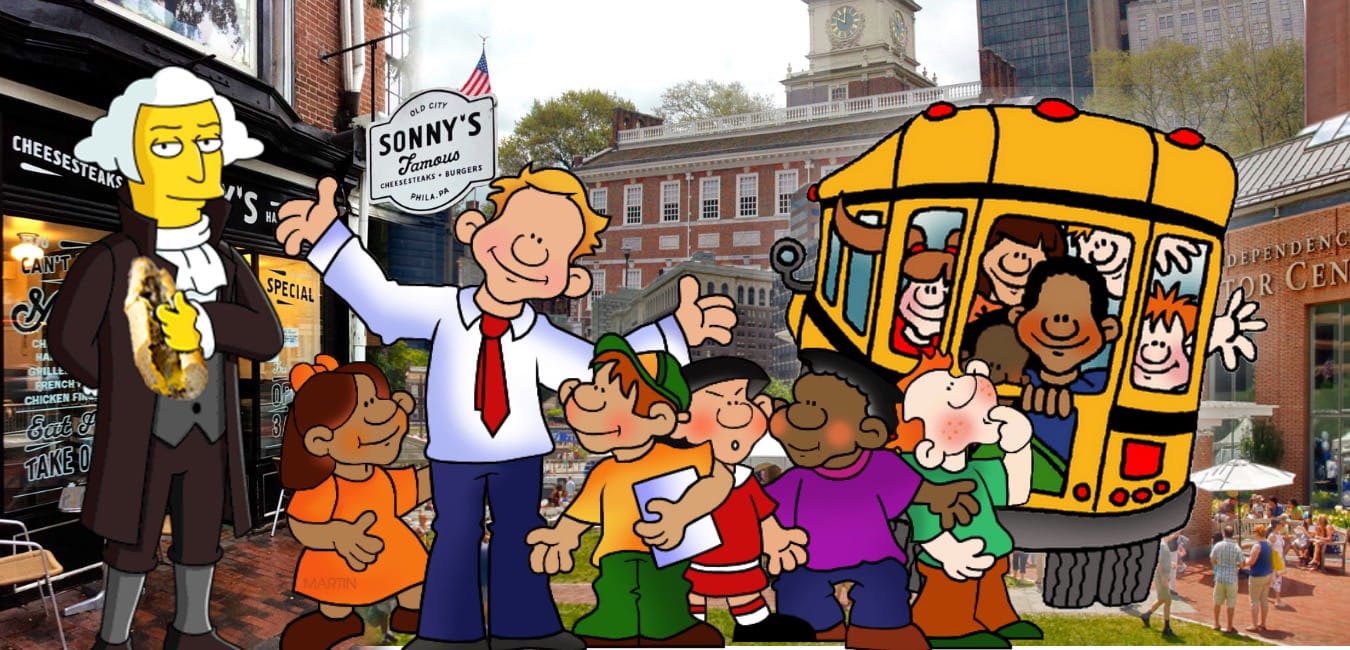 We hosted a group from the Loughborough Grammar School in England. They had a great time and wrote us this letter:
Kevin,
Apologies for the belated email, but we wanted to thank you and your staff for the excellent Philly cheesesteak our school group enjoyed with you on 30th March – they had an absolutely fabulous time, and for the first time ever we had a meal which competes with the usual favourite of Ben's Chili Bowl in DC! I was rather proud that I managed to finish my cheesesteak…although there was a moment when that in no way looked likely!!
Your staff were absolutely outstanding, as was the food. I will endeavour to send you a picture or two once we have them all in.
Thanks so much for everything – see you in two years?!
Kind regards
Sarra Jenkins
Politics and History Tutor
Loughborough Grammar School
@LGS_Politics
Sounds like it's on — we'll see you guys every other year! If you live abroad and want to stop by Sonny's when you're group is in Philly, please see our 
Groups
 page!
– Sonny