Travel to Sonny's
We're right in the center of historic Old City, Philadelphia at Second Street and Market Street.
We're just a 5-minute walk from Independence Hall, the Liberty Bell, the Visitor Center, the Constitution Center, the National Museum of American Jewish History, and Independence Mall. Also nearby are the Fireman's Hall Museum, the African American Museum in Philadelphia, Historic Elfreth's Alley, the Museum of the American Revolution and more! Ben Franklin lived around the corner and Betsy Ross lived up the street.
Getting to Old City is easy. You can walk, take the subway, grab an Uber, ride a bike, or drive a car — we accept all forms of transportation.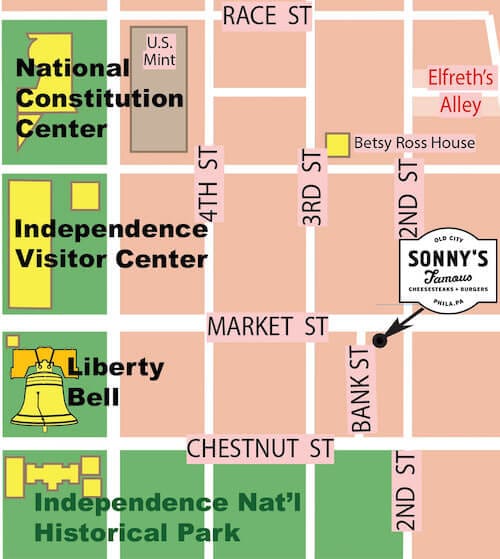 A short walk!
We're located in Old City — the heart of Philadelphia — blocks away from the National Constitution Center, Independence Hall, and other attractions. Click the map above to view directions from the Liberty Bell –– just a six-minute walk!
Grab the Subway!
We're just a few steps away from Septa's 2nd Street Station. Take the Market-Frankfort Line in the direction of 2nd Street or Old City. Exit the train to Market Street. Walk up Market and we're on your left!
Still lost? It's cool. Give us a call and we'll help!
Media Contact
We love attention!
Please don't hesitate to contact Sonny's for an upcoming article or news story!
Additionally, if you would like to film in the shop, take photographs, or interview one of our owners, just drop us a line.
We can supply high-quality photography for print and other media.
Contact: [email protected]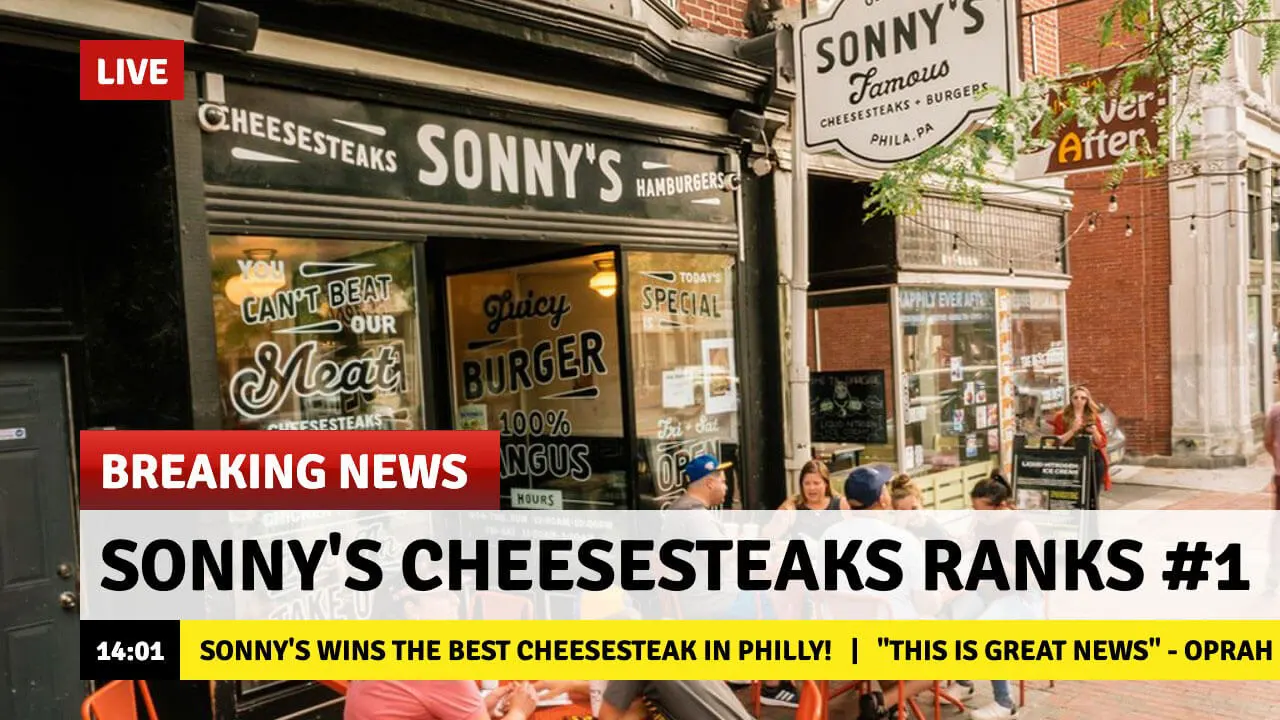 Hours
Everyday:
11 am - 10 pm
We accept cash and major credit cards.